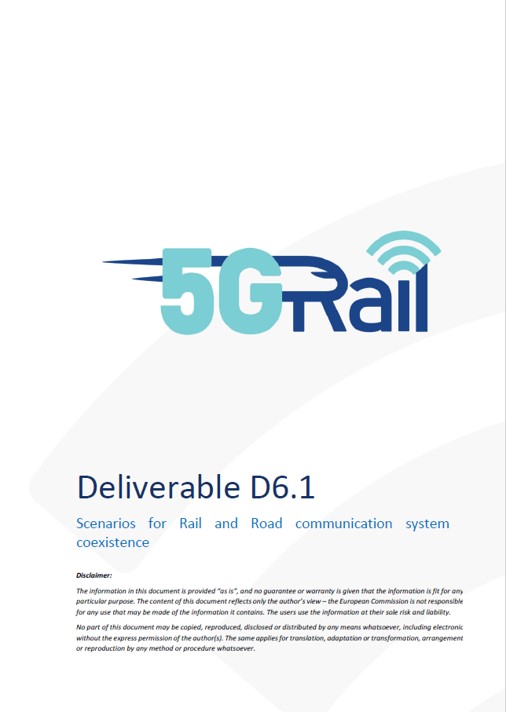 D6.1 - Scenarios for Rail and road communication system coexistence
Please note that this deliverable is undergoing EC review and acceptance processes. At this stage this deliverable reflects only the author's view and the EC is not responsible for any use that may be made of the information it contains.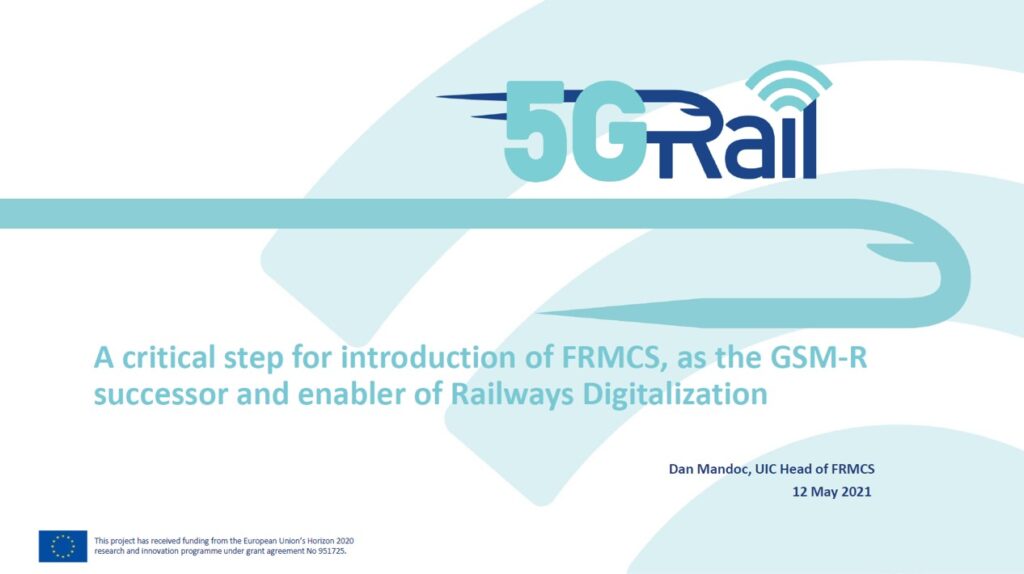 Presentation for 5G CAM'21
Presentation given by the 5GRAIL coordinator during the IEEE 5G Virtual Summit for Connected and Automated Mobility
(CAM)  on 12 May 2021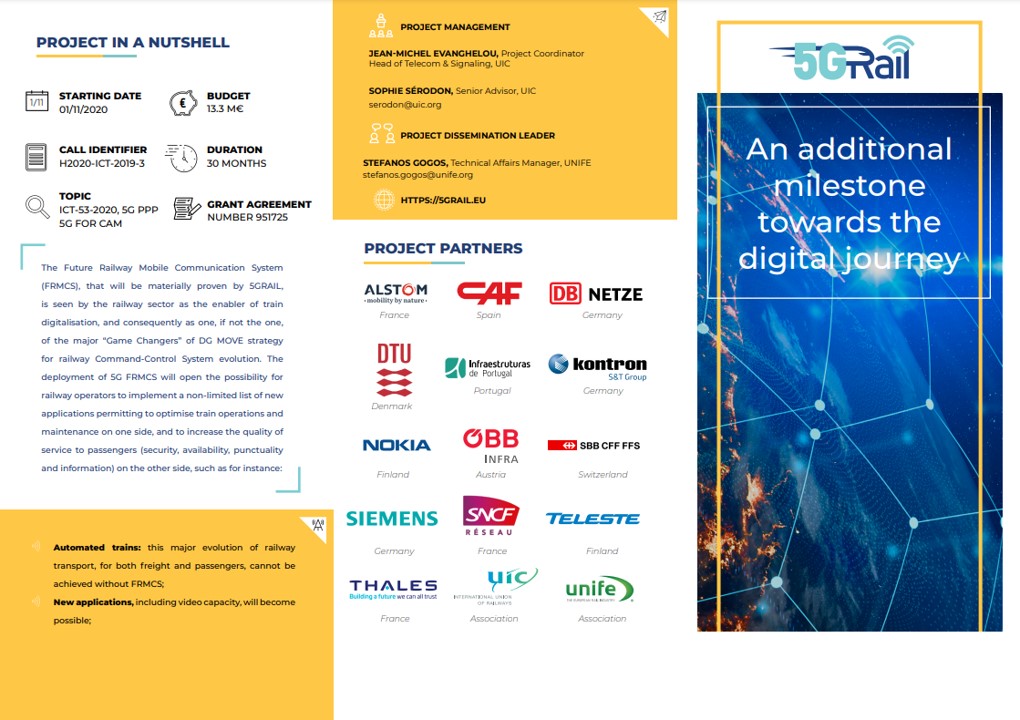 Learn about the project in a nutshell by reading the 5GRAIL project brochure.